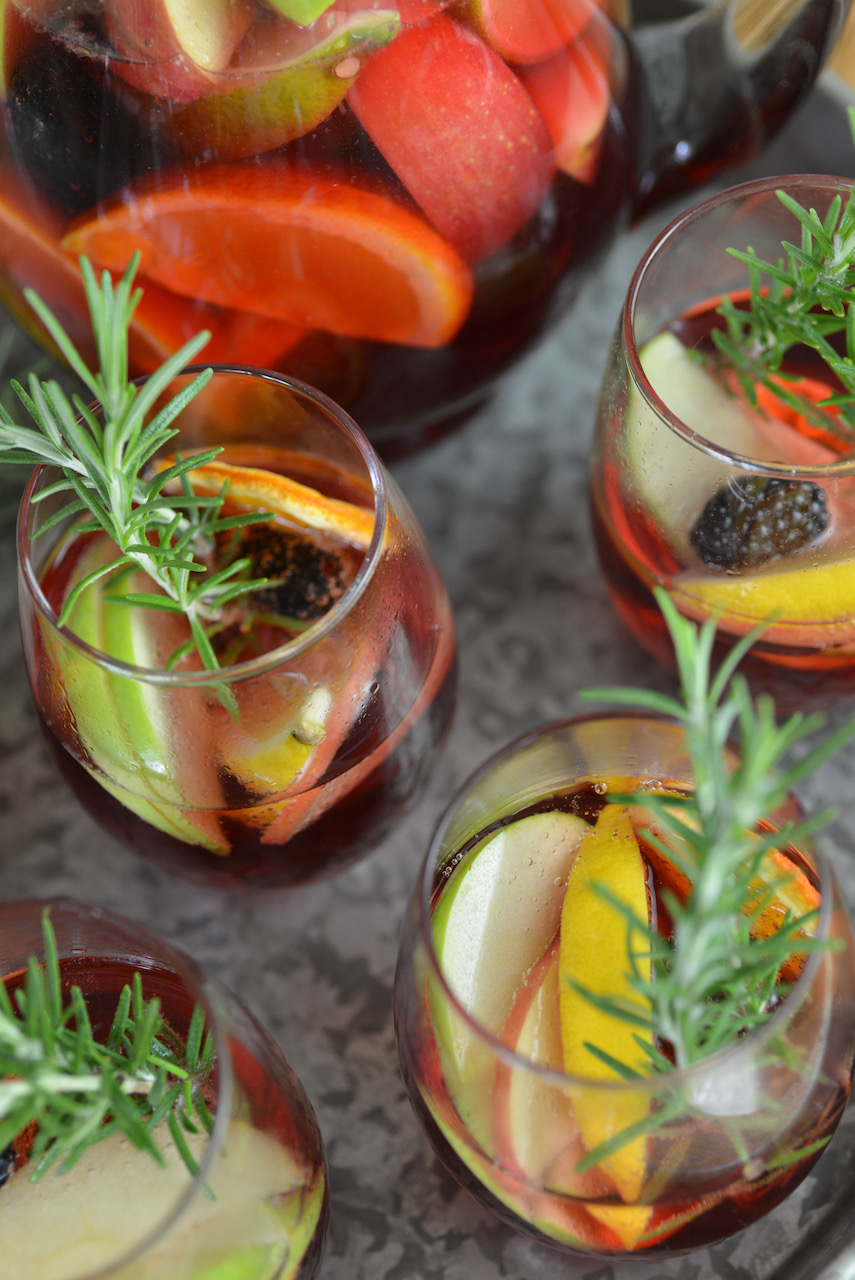 Red Rosemary Sangria
1 oz Blackberry Moonshine
.5 oz Peach Moonshine
1.5 oz white grape juice
1 oz tonic water
Build all ingredients into chilled wine glass. Garnish with rosemary sprig.
Large Batch
3 jars Blackberry Moonshine
2 jars Peach Moonshine
One gallon white grape juice
One gallon tonic water
Combine all ingredients except tonic water in large dispenser and stir. Add fresh cut apples, fresh orange wheels and rosemary sprigs. Pour over ice, top with tonic and enjoy!