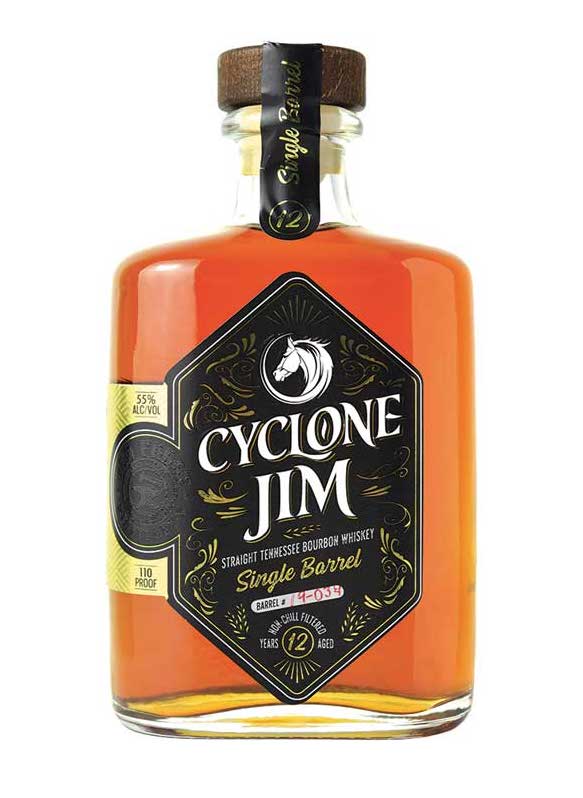 Cyclone Jim™ Straight Tennessee Bourbon Whiskey
Cyclone Jim is distilled from the finest ingredients and aged for a full twelve years in new charred oak barrels. The extensive aging process is six times longer than the minimum two-year aging process required for a product labeled straight bourbon. The result is a rich, deeply amber whiskey with a delightfully complex combination of highly desirable flavors, including toffee, caramel, vanilla, and oak. Single-barrel selection ensures only the best barrels of product are chosen, with no blending.
NOSE Vanilla, toffee, caramel
PALATE Smooth and sweet, balanced with notes of vanilla and caramel, woodsy
ALCOHOL CONTENT 55% (110 PROOF)
AVAILABILITY Old Forge Distillery Bottle Shop
In a nod to hometown history, the new offering is named after the horse who powered the clay grinding mill for Pigeon Forge's original pottery enterprise, now known as Pigeon River Pottery. The beloved Cyclone Jim was in charge of cleaning the freshly harvested clay taken from the Pigeon River. As Cyclone Jim's popularity spread, he and the pottery store became the first tourist attraction in Pigeon Forge. After Cyclone Jim retired, every horse that took on the job took his name. "I thought it was a great name for a single-barrel bourbon," Shanton says, "Because every bottle is a signature expression of a great spirit."
In recognition of the history of Cyclone Jim and the town's first tourist attraction, each bottle is specially packaged with a stoneware snifter handmade from Pigeon River Pottery. Each snifter has a specific glaze that corresponds to the individual barrel the amber liquid came from. Cyclone Jim is available exclusively at Old Forge Distillery.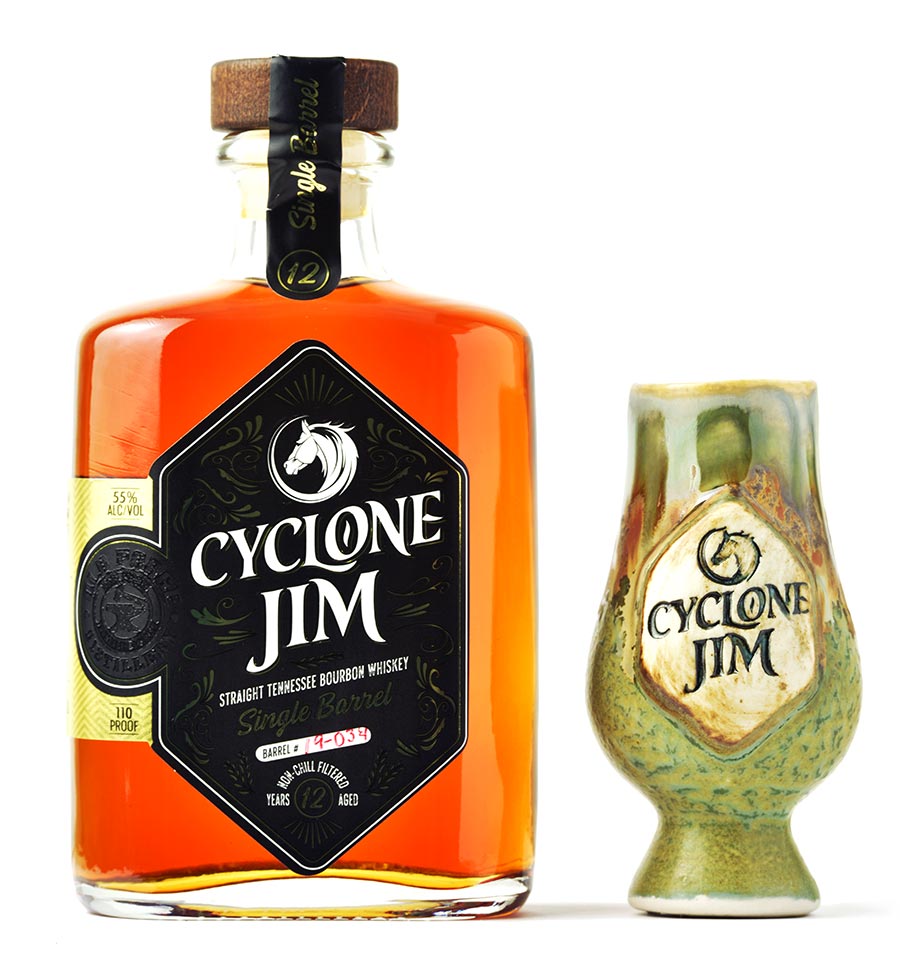 Find us on the Tennessee Whiskey Trail™